Doc Yates Canadian Soul Country
0:00/3:28

0:00/2:52

0:00/3:32

0:00/2:53

0:00/2:48

0:00/3:50

0:00/3:51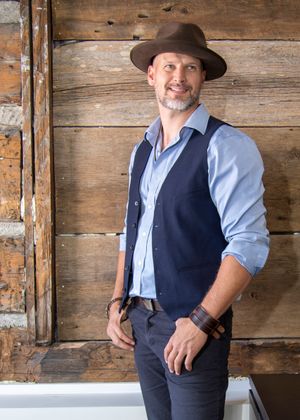 INDUSTRY REFERENCES:
- Cathie Faint: President of the CMAO
- Jennifer Goheen: Havelock Jamboree
- Rob Woluschuk: Dauphin Countryfest
- Gitty Botden: Blue Mountain Country Crossroads
- Mike Regnier: Music Director
- Cal Gratton: Music Director  
If there is one thing that Doc has learned as a doctor and a working musician, is that it's worth the hard work to do what you love, because when you do what you love it doesn't feel like work.  Now with two singles under his belt, radio play across Canada, festival and showcase invites, Doc is starting to reap the rewards of all the work he put in to his musical craft. His live shows are fun and energetic, bringing a charisma to the stage that ignites audiences and gets them singing and clapping along. 

Keep your eye out for this up and coming artist as he continues release more songs and keeps building great relationships with his growing fan base.
Festival reference from havelock country jamboree!
  "The first time a saw Doc Yates perform was at the contest we run called The Next Country Music Star.  Doc Yates show moved the audience and took them on a magical journey. Inspiring, toe taping, east coast sounding music to heartbreaking, soul searching songs. After this performance we booked Doc Yates to perform at our festival for our Official Kick Off party in the beer tent. The fans absolutely loved them and the requests were pouring in for them to return to the Main Stage.  In 2019 at our 30th Anniversary, they closed the show on the Saturday night after Billy Currington.  This is a tough spot for a new artist to hold the crowd but they did, the show was fantastic. Doc Yates is highly entertaining and packed full of energy. They will have you on your feet moving and singing along. His rich lyric content and soulful sound is what grabs the crowd from the second they take the stage! Professionally the band and the leader Seth Yates were fantastic to work with. Highly organized and quick to respond to all requests from roll out to advancing the show. In the Festival business we work on huge deadlines juggling many hats so time is of the essence. It is always a pleasure to work with an up and coming band that makes your job easy by being prepared as well as professional. They have been one of the best and I highly recommend them". Jennifer Goheen (Producer/Marketing Director - Havelock Country Jamboree). 
Stage Plot Links: 
 https://drive.google.com/open?id=0B6na2AIr2kYwZ3lidXlzQXRGeGM 
 https://drive.google.com/open?id=0B6na2AIr2kYwdmFDUHYzeWR1a2c